I finished up my Socktoberfest socks. Even if it was a bit later than I planned. I really like how they turned out. Llama enjoys getting his new socks too so I am very glad that he is knitworthy. The yarn is Patons Stripes in a red and black mix. It was nice to work with, not splitty or twisty. I used a ringwood pattern which I love how it looks, but there were times when I got tired of knitting the pattern.Here is the full sock.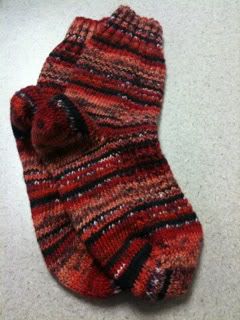 And a detail of the ringwood pattern.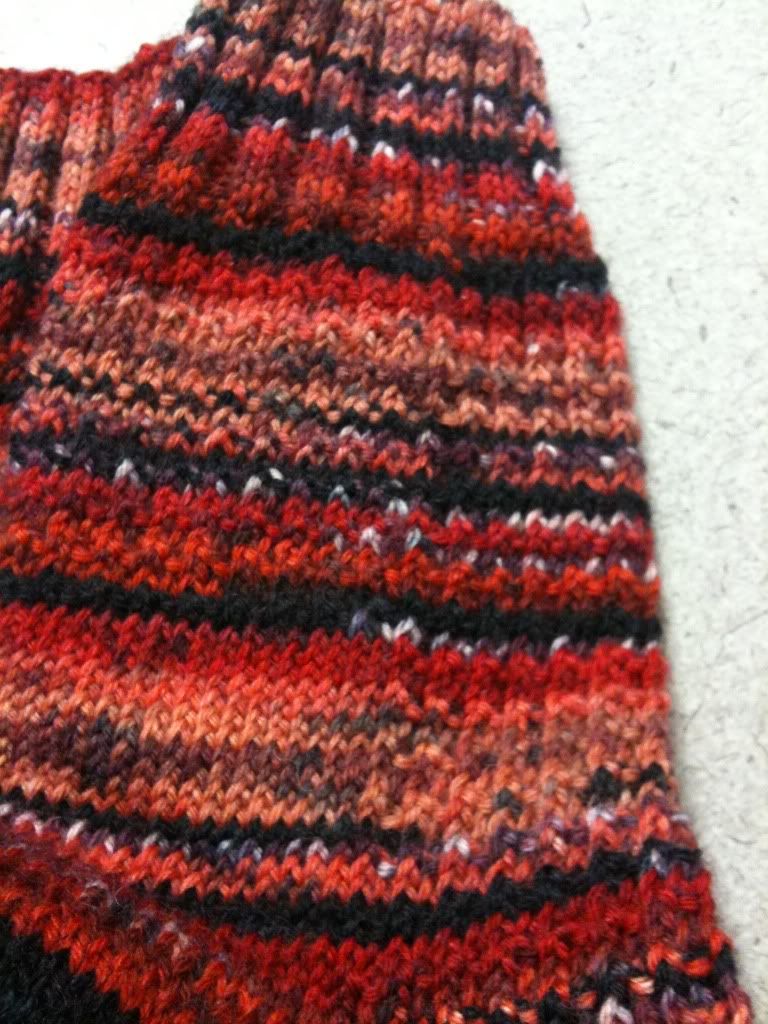 Just in time too as we have had a drop in temperature and handmade wool socks are always welcome.